Next ESSA Security Events:
Day of the financial institutes


ESSA General Assembly 2024






Together with the Messe Essen we will organize the day of the financial institute on Thursday, 19 September 2024, at the security experts Forum in Hall 6 of the Security Fair.

Several keynote speaches are planned. The first draft of the programm will be published in February 2024.

More information can be found here.


Our Secure Storage Event will be held on 5 and 6 November 2024 - the international secure storage industry will meet again in several sessions to discuss the newest topics of our industry. The agenda of our 2023 event is available here.




Interested in attending our 2024 event? Send us an

email

to get more information including how attending for you may be possible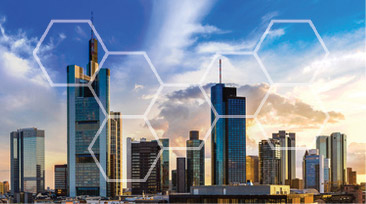 ESSA - The International Security Association.
Leader of the Physical Security Industry.
ESSA e.V. is the leading international association of the physical security industry. The members include manufacturers, distributors, service companies and consultants of the high security industry including safes, data rooms, ATMs, high security locks, vaults, data cabinets, security doors etc.
Reasons for joining ESSA
1. Information from the industry
To not give hints to burglars information on high security products and their industry is rare. ESSA is the best information source for the industry. ESSA gives its members monthly in-depth updates from the industry including new laws, standards, statistics and security events. Knowing changing policies due to constantly new sustainability and security laws is today a must for leading companies.
2. Connection to the industry
ESSA connects all groups of representatives of the security industry – dealers, manufacturers, insurance companies, authorities and credit institutions – and thus clearly stands out from all other presently existing associations and their concepts. At the for ESSA members free-of-charge yearly security event in November, CEOs from across the globe meet in Frankfurt to inform themselves on current market topics.
3. Technical background on products of the industry
ESSA members receive White Papers, studies and technical backgrounds. This Information is only available to ESSA members. Through this members have a market advantage: members receive information on changing market requirements very early and can therefore re-design their products faster than others.
4. Speaker for the industry
Vis-à-vis business stakeholders and authorities, ESSA represents the interests of its member companies. ESSA is official liaison of the European Working Group for burglary protection (CEN TC 33/WG 7) and is often contacted by third parties in case information is needed.