ESSA White Paper
We invite you to review our list of ESSA White Paper. The White Paper include in depth background information on secure storage products and standards. ESSA White Paper are an ESSA member-only benefit. The members receive approx. three new White Paper per year.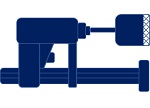 May 2023
Core Drill Protection Option
The White Paper gives a general background on the core drill protection requirements of EN 1143-1 ("CD option"), attacks in reality as well as the different tests performed on safes, strongrooms as well as strongroom doors. .
Request a copy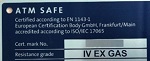 February 2023
Automated Teller Machines tested against explosive attacks
Several security solutions aiming to protect against ATM explosive attacks are available. Some of the solutions aim to stop the explosion from happening/reduce the damage others aim to destroy the content inside of the ATM. This White Paper gives a brief introduction on the general attack strategies of the burglar and gives in depth background on one of the solutions against these attacks: Explosive tested ATM safes according to the European Standard EN 1143-1.
Request a copy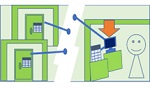 August 2022
General Requirements of the New Standard for Distributed Systems EN 17646
On the basis of this document, the reader can inform themselves on the new European standard and know which requirements future products according to the EN 17646:2022 will be tested to. This White Paper simplifies the requirements so that they are understandable to the general public and only shows a small percentage of the requirements of the document.
Request a copy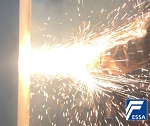 July 2022
T2 tool option of EN 1143-1
In April 2019 the European Standard for safes, ATM safes, strongrooms and strongroom doors (EN 1143-1) was updated. The document now includes a new "T2 option" (attack with amended set of tools). This White Paper gives background information on the additional tools that can be used for the "T2 grades" (0 T2, I T2, II T2, III T2, IV T2…XIII T2).
Request a copy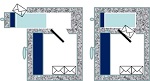 February 2022
Background Information on Deposit Systems according to EN 1143-2, EN 1143-1, UL 771 and UL 687
Deposit systems allow persons to deposit valuables (the "deposit") into a secure container, without having access to the complete content stored inside of the container. Only a certain number of persons has access to the complete deposited money or other valuables. This White Paper gives an overview of different security tests performed according to different European and American standards and gives an overview, which type of system protects against which type of attack.
Request a copy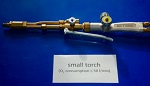 August 2021
Testing of Safes according to the European Standard EN 1143-1
The European Standard EN 1143-1 specifies the requirements on how a safe shall be tested and classified. However, it does not include all the background discussions on why different requirements were set. Aim of this White Paper is to give a general background on the testing requirements of EN 1143-1.
Request a copy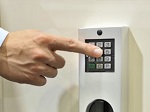 March 2021
Durability of Electronic High Security Locks
User demands and the usage of electronic locks has increased during the years. The durability of electronic locks is often higher than expected. This White Paper focuses on the durability of electronic high security locks used in safes and gives recommendations on their service.
Request a copy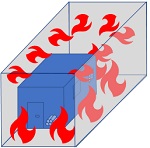 February 2021
Comparison of fire resistance standards for data centres
This White Paper compares standards that use test procedures to determine the extent to which various structural measures can protect a data centre from external fire loads. The following standards are compared: EN 1047-2, EN 1363-1 (resp. EN 13501-2), DIN 4102-2, BS 476-20 and NFPA 75.
Request a copy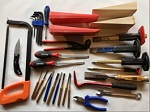 October 2020
Secure Cabinets
This White Paper gives a detailed evaluation of Secure Safe Cabinets, which are certified according to the European Standard EN 14450. In addition, EN 14450 secure cabinets are compared to secure storage produces produced to the standards EN 1143-1, VDMA 24992 and SSF 3492.
Request a copy