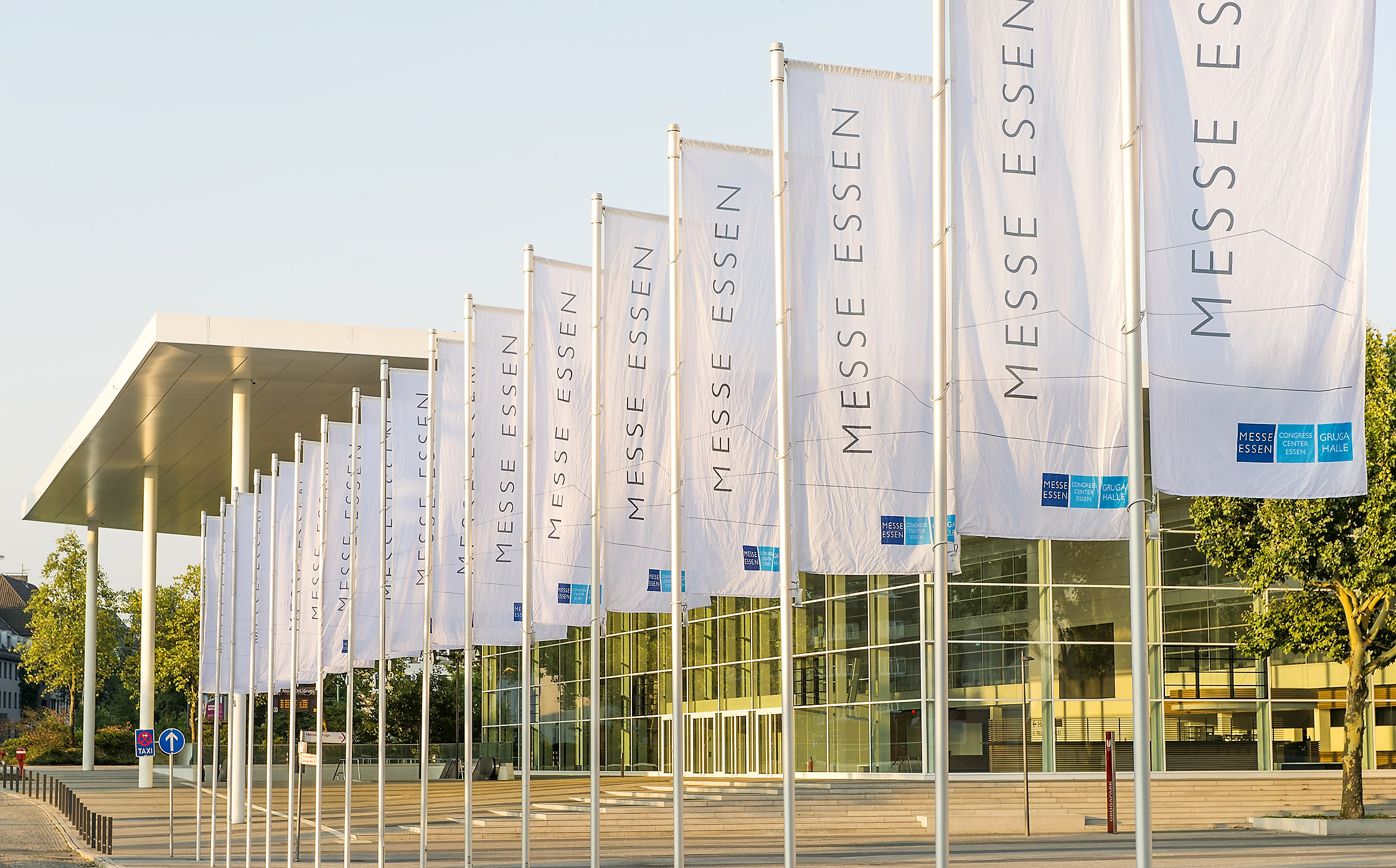 Caption:
The new fair ground in Essen.
Photo:
MESSE ESSEN
Security Essen 2018: As an official partner, ESSA is represented at the fair again
Frankfurt/M. – September 2018. From the 25th to the 28th of September 2018, Security Essen will be the hot spot of the international security and fire protection industry. For the first time, the leading event takes place in the modernized grounds of Messe Essen, organized in six overarching thematic areas in line with the market. As in previous years, the European Security Systems Association will be represented as official partner of the fair with its own booth.
ESSA, the leading international association for the physical security industry, will once again be represented at the security in Essen with its own booth. In addition to the numerous represented member companies of the association, interested people have the opportunity to exchange ideas directly with the representatives of the association.
As the official partner of the fair, the association welcomes the new thematic hall layout of the exhibition center. The Security Essen 2018 will take place in a largely modernized area, which will set new standards with the end of work next year. Short distances, eight spacious, single-storey halls and plenty of natural light provide perfect conditions. In addition, exhibitors and visitors can expect new digital services. Exhibitors will have the opportunity to inform visitors, journalists and social influencers about their trade fair appearance free of charge in the new closed exhibitor area and the MEDIA CENTER at Messe Essen.
"As an association with many years of international trade fair experience, we believe that trade fairs in our industry continue to have by far the widest range of functions." Markus Heering, Managing Director of the association. "So, over a short period of time, many different business goals can be achieved at once. Acquiring new customers, maintaining regular customers, increasing brand awareness, introducing products and opening up new markets are just a few of the corporate goals that can be achieved much faster and more efficiently at a trade fair than in the ordinary working day."
The booth of the European Security Systems Association can be found in Hall 2, Booth 2E31. We are looking forward to your visit.
Text:
2.250 characters incl. spaces
As of:
20 September 2018